The most anticipated season of every year is Christmas and it's a time of love, peace and gifts. The most popular gift to your dear ones is to gift them their dream smartphone. 2017 saw a slew of launches from most manufacturers across all segments. We have sorted the 8 best smartphones of 2018 to make life easier for you.
iPhone X
The iPhone X is special in so many ways; the anniversary edition. The first iPhone with an all-screen front, face ID and without the home key. It marks the start of a new iPhone generation built by Tim Cook's team. The iPhone X has impeccable design and build. It has the best smartphone screen, unmatched performance, and top-notch camera experience.
Nokia 8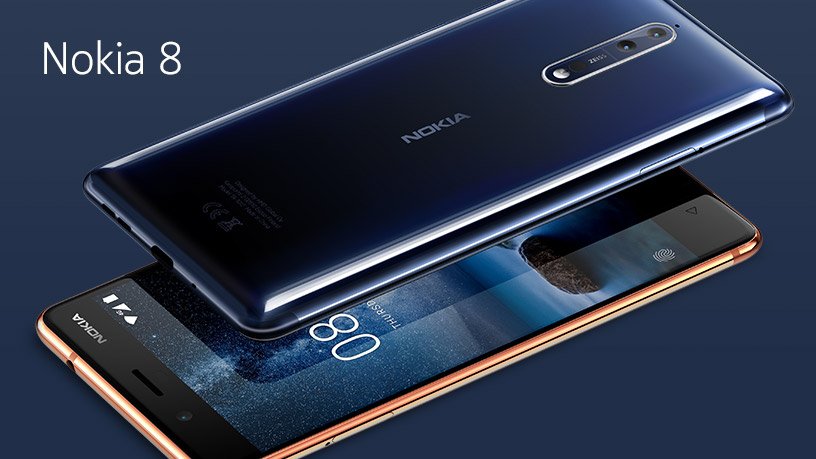 Nokia, the once leader in the mobile phone segment was quiet absent from the scene for quite a while. They're back now and what a comeback they have made. The Nokia 8 is the new flagship and is rightly so. It is armed with the most advanced chipsets, best build quality and an exceptional camera. For those who miss the legendary Nokia brand, this just might be the best Christmas present.
Google Pixel 2
Google has launched its latest flagship, the Pixel 2. IT has set the new benchmark for Android smartphones by providing an unmatched user interface. It introduces several new features and has the best rear camera among Android smartphones.
If your dear ones travel to different countries and face language issues this is the best smartphone to gift them. Google has launched a special pair of headphones that translate voice in real time. This along with the awesome rear camera makes the Pixel 2 the best travel companion.
OnePlus 5 T

OnePlus 5T is our most favourite smartphone of this year. It truly is an amazing smartphone for the price. It packs the latest chipset with an option of 4/8 GB RAM. A reason for all music lovers to rejoice is that OnePlus has not skipped on the 3.5 mm jack. A brilliant display and outstanding batter life is what sets the 5T apart from the rest of the crowd.
Samsung Galaxy S8
The most beautiful smartphone on the market has to be the Samsung Galaxy S8. It has a display that slides to the sides and falls brilliantly to the hands of the user. In spite of being all glass, it's a rugged phone that is dust and water resistant. It retains the 3.5 mm jack and it's a good thing.
The relatively acceptable costs when compared to chief rivals make this phone a total bang for buck option.